SOUTHERN CALIFORNIA NEWS
Recent Local Music Projects
Kyle Cease Event – Dolby Theater JUNE 2018 (featured musician)

Posi-Palooza Concerts (May 2018- Los Angeles Area)

Thomas Paine Society (Glendale, CA, January 2018)

Los Angeles VETS Hospital (Monthly Volunteer-singing at bedside 2016-present)

GLAC(Speakers Membership Meeting. Recap song after speaker 2017-2018)
OUT OF TOWN EVENTS & SPECIAL NEWS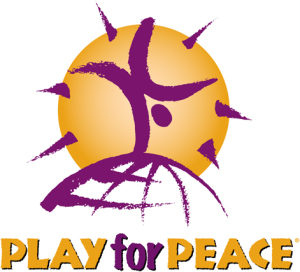 Columbus OH Tour (April 5-9, 2018)

Arizona "Uniteen" Event (Phoenix, April 26-30, 2018)

Empower Music – Posi Festival (Florida, March 2018)

Play for Peace (Charity event, Chicago, IL, March 2018)

Yoshi's Concert, Oakland (Gravity 180 with NILS, January 2018)
PAST HAPPENINGS!
KYLE CEASE, Evloving Out Loud (2015-2017)
With two #1 Comedy Central specials to his credit, comedian and transformational speaker Kyle Cease is a New York Times, USA Today, and Wall Street Journal Bestselling Author, igniting sold-out audiences at his Evolving Out Loud events with his unique blend of comedy and personal evolution. Harold Payne has been a featured music performer in 2015 – 2017 contributing his improv & recap music for Kyle's events. http://kylecease.com
emPower MUSIC – POSI FESTIVAL (2006-2018)
emPower Music & Arts is a community dedicated to creating positive global change through music, writing and the spoken word. Their mission: To transform lives and create positive change in the world. Every year they host the empower Music Awards & festival. Harold Payne has participated every year since 2007. Harold has won 4 posi awards including, a most recent win for his songs, "One Step" and "Walking in the Right Direction." https://www.empowerma.com
CONTAGIOUS OPTIMISM
Harold Payne joined the Contagious Optimism team along with David Mezzapelle (Founder) and Smile TV (Sandy Pedeflous and Sherry Hursey). Last event was held at the Thousand Oaks Civic Art Plaza and the video of that event is now available on Amazon. Get additional information at: http://contagiousoptimismlive.com
NATIONAL SPEAKERS ASSOCIATION (CONFERENCES)
Harold Payne was a featured music presenter for the Youth Program and at the NSA Speakers Convention in San Diego & Indianapolis. Harold served as a music weaver throughout the convention where he created personal custom songs for 8 of the presenters, a number of recap performances after featured speakers and a custom tribute song for the NSA President (2012 & 2013 & 2015) https://www.nsaspeaker.org/
BEST ALBUM OF THE YEAR (in the UK)
Bobby Womack's "Bravest Man in the Universe" co-written by Harold Payne, Bobby Womack, Damon Albarn & Richard Russell wins Q award in UK for "Best Album of the year." (2013)
ECHOES MAGAZINE JUNE – interview with Harold Payne, Bobby Womack, Richard Russell and Damon Albarn… READ ARTICLE…
DOCUMENTARY features song "TO BE FREE"
Manzanar Fishing Club movie including the theme song "To Be Free" written and performed by Harold Payne. The movie played at special selected theaters around the country. (2012) http://www.imdb.com/title/tt2067003/

ARTIST PROFILE
MUSIC CONNECTION MAGAZINE by Dan Kimpel
"Payne usually performs a minimum of three nights a week, every week, in a variety of live situations. "It gives me a chance to get sweat on all of my songs and to get ideas," he suggests. A Payne trademark is his intuitive knack for creating songs on the spot, with suggestions for titles, themes or situations suggested by his audience. This has led him to a new venture: writing custom songs for a variety of events, from corporate "roasts and toasts" to family commemorations. "Fortunately, the last couple years, I've connected with some high-end meeting planners. It pays well. I'm still being a singer/songwriter."

LIVE INTERNET INTERVIEW
Interviewed by: Founder & CEO of qWaqq Judd Freedman interviews Harold Payne about how he started and his success as a songwriter and performer.
HP: "When you have been on the planet for awhile, it is easy to have a diverse resume, says Harold.
INTERVIEWER: Let's start from the beginning, did you always want to be a songwriter.
HP: "I think I was always quick with words, when people were supposed to be writing poetry in school, they would come to me as their Cyrano de Bergerac to do their stuff for them and it just kinda evolved. I played music and the songs started to happen…Travel is where it really started to flow.  That is where you have the high high's and the low lows that stripped away the insulation and that's when the songs started to pour out."

FEATURE STORY
NO PAYNE, NO GAIN:
Harold Payne and the Power of Positive Music
By Meryl Ann Butler
http://www.opednews.com
"Watching this kind of magic happen is like peering through a window into the soul of the creative process. And Payne has parlayed that unique talent into a custom song service that memorializes a variety of clients' special occasions."

FEATURE INTERVIEW
The Extraordinary, Extemporaneous Harold Payne From an interview by Lori Zwerman for Empower Music & Arts
As far as Custom Songs goes, it really started for me with improv – which started with me not remembering lyrics and having fun with it. I would play some places that had a lot of birthdays, so instead of singing the same birthday songs over and over, I started making up things. People would say, "oh my cousin is here from New Jersey and could you play a song for her?" It just evolved to me doing a little shtick with it. I would ask for a title from the audience, where it was a 'I risk my reputation for your entertainment' kind of thing."

WRITTEN FEATURE & PERFORMANCE VIDEO A TRIBUTE TO JIMMY WEBB & HIS SONGS
"Before Webb's set concludes his show, five members of the community — Harold Payne, Kelly Fitzgerald, Lacey Wood Heston, Melissa Lewis and Mark Wood — will each sing one Webb composition. Patty Turrell, worked with Webb's manager to match songs to performers."
FROM HAROLD: "Jimmy Webb's stories were almost as good as his songs & it was honor to also share the stage with Mark Wood, Lacey Marie Heston, Melissa Lewis & Kelly Fitzgerald. "
Harold's performance of "'Adios'

RADIO INTERVIEW
The Life Changes Show:
Be Yourself to Free Yourself
Our Musical Guest is a Multi-Platinum and POSI Award Winning Songwriter and Performer, Harold Payne. Harold's Mission Statement: to "Touch people's lives in a positive way with music"
CUSTOM SONG – ON THE SPOT!
A message from Harold who wrote the song…..
"I was flying home to LA after performing in Kansas City, when a little while after take off the flight attendant asked Ryan & Ashley to please come up front. Ryan got down on one knee and proposed & everyone started cheering. So when the flight attended came by I stopped her and told her that I'm a professional musician & I specialize in improv & custom songs & that I had my guitar w/ me–& that if she thought it was appropriate I could create a song for the newly betrothed couple & sing it to them. So she conspired to have the couple's friends surreptitiously pass up some info to me on scrap paper & napkins. In about 15 minutes or so I pressed the call button & told her I was ready & she said why don't you come up front & sing it over the microphone. Fortunately Ben was sitting in front with his new iPhone, captured the whole thing & put it on YouTube. I still have the scraps of paper & a nice note from Ryan & Ashley and some nice memories of flight 3267 last Sept. 19th on my favorite airline–Southwest. Thanks for letting us bring our guitars on!" Harold Payne