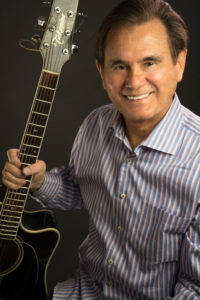 HOUSE CONCERTS WITH HAROLD PAYNE
Harold Payne is a Multi-Platinum Songwriter and Performer and a master improviser who combines well-crafted original material, "on the spot" songs and an occasional new take on a cover song, all in an interactive & entertaining way. He has written songs for such diverse artists as Rod Stewart, Patti Labelle, The Temptations, and long-time collaborator, Bobby Womack – literally from Peter Paul and Mary to Snoop Dogg. He also presented a TEDx talk called "Preparing for Spontaneity," and creates custom & recap improv songs for special events.
Harold has played just about every imaginable venue… from amphitheaters, festivals & Houses of Blues to corporate events, houses of worship & house concerts. He has opened for the likes of Van Morrison, Kenny Loggins and Hawaiian legend "Iz" (Israel Kamakawiwo'ole) and Heart. Harold performs over 200+ dates a year.
TESTIMONIALS
Harold,
You stole the stage on Saturday night! I would like to host another house concert for you in the spring….when the frost melts and the poppies dance! You are a gift and a blessing to our Tribe!
Jaynee Thorne – Star Dust House Concerts, California
Wow Harold,
You da man and always will be. I am always amazed at how you just show up, say yes and be completely yourself. I see fans and peers drawn to your awesome talents and inspired by what you do and who you are.  Whenever you show up, the bar is raised and I appreciate that you bring your presence to our humble events. 
Thank you a million times and congratulations on the Posi recognition.
Richard Mekdeci  – emPower Music & Arts
"Our December 6th House Concert was easily one of the best concerts we've hosted. Everyone in our very full home found out why you are one of our most requested return acts. It was a great way to finish up our 12th season."
Jennifer Campbell 
PAST HOUSE CONCERTS
Russ & Julie's House Concert, Agoura Hills (3x)
Harmony Playground House Concert, Poway, CA (2x)
Angel's House Concert, Aurora, CO
Folkey Monkey House Concert, San Diego, CA
North County San Diego
Richard Mekdeci's Posi Lounge, Kansas City
Timucua Arts – White House Listening Room, Florida
Raising Vibrations House Concert, Santa Monica
Teri Wilder House Concert, Kansas City
Jodi Floyd, Scottsdale AZ – House concert & Land of OZZ
Fresno Radio Station (Organizer Marc Blake) K-Jewel Studio
Zinkins House Event (CA)
Unity of the Oaks, Coffeehouse Concert (CA)
Allen Havir Rotary Benefit Concert, AZ
Singing Oak House Concerts, Cape Cod, MA
Redway Arts & Concerts/ Karie Hillery, Garberville (CA)
Garage-Malhall @ Falls Church (VA)
Humanity Music House Concert/Nahmod (CA)
PosiPalooza Concerts (CA, AZ, KS, FL, VA, IN)
Mansion on O Street, Washington DC
HOST A HOUSE CONCERT
WHAT is a House Concert? A house concert is a chance to experience music in a warm and intimate environment. It's when someone opens up their home and invites you into their living room to share in a performance by one of their favorite musicians. It's a chance to meet the performers and get them to sign their CD/EP. A house concert is also a great social evening of friends and neighbors.
WHY would anyone do this? People open up their homes or special acoustic venues to friends and neighbors because they have a passion to share great music. In the area where you live — like most of the world today — there are too few venues where people can go to experience great music in a close and friendly environment. These events allow hosts to give exposure to some incredible musicians whose talents they truly believe in and wish to help promote.
Hosts & Payments. House Concerts are strictly a hobby for the hosts and are simple gatherings of local friends and guests to enjoy live acoustic music, fellowship, food (a potluck dessert buffet) and fun. House concert parties are officially free (or else you might be considered a business), although voluntary contributions (suggested donation of $15 or $20 per person) are accepted at these events on behalf of the artists. 100% of all contributions go directly to the performers.
If you have an area where you can host 15 to 50 people you should give a house concert a try!